Impacted Canine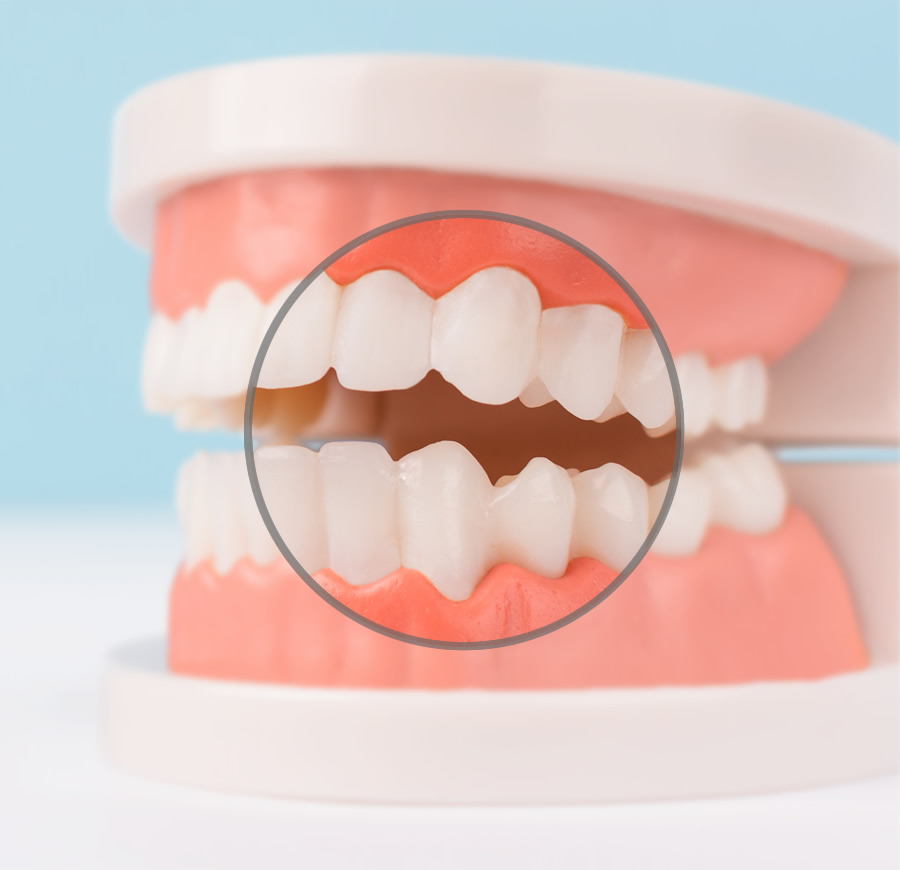 Canines, also known as the "eye teeth" can at times become impacted (not erupted into the mouth). We have four canines, two in the upper arch and two in the lower arch. Canines usually erupt between the ages of 12-13, but can sometimes become stuck and need assistance for their eruption. Canines are the second most common teeth to be impacted after wisdom teeth. Since they are important to a patient's smile, function and aesthetics, it important to assist impacted canines to be a part of the arch.
Causes of impacted canines:
Supernumery (extra teeth) – When present, they can inhibit the natural eruption of the canine teeth. These extra teeth can directly block the eruption of the canine or create crowding.
Arch length deficient – The upper or lower jaw can have a deficient length in comparison to teeth width, causing overcrowding and insufficient space for the canines to erupt.
Treatment of impacted canines: If your canine is found to be impacted, it is best to have it addressed quickly, as waiting can make it more difficult to bring the tooth into the arch. The oral surgery procedure for bringing the tooth into the arch involves lifting the gum, identifying the tooth and placing a special bracket to guide the tooth into the mouth.