Facial Trauma Oral Surgeon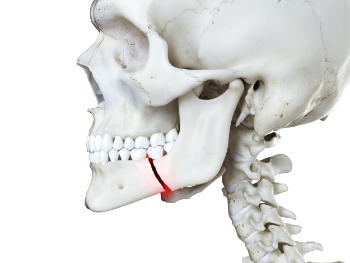 The structure of the face and jaw is very complex, with many different components working together. When facial trauma occurs, it can have a cascading impact on the way the face appears and how it functions. Facial reconstruction must be carefully planned to consider all the working aspects of muscles, nerves and bone, as well as the aesthetic considerations. Dr. Benjamin Yagoubian of Torrance Oral Surgery and Dental Implant Center, is a top oral and maxillofacial surgeon that can carefully and meticulously perform reconstruction for facial trauma.
Most facial trauma is caused by some type of impact. Auto accidents, sports injuries, falls and violent acts are common causes of facial trauma. When the facial structure is hit with blunt force, it can shatter delicate bones, remove teeth, tear muscles and have a disastrous impact on the overall appearance and function. Reconstruction of the different components after trauma is complex and requires an intricate knowledge of the facial and oral structures.
Why Choose an Oral Surgeon for Your Reconstruction?
Oral and maxillofacial surgeons are uniquely qualified to perform surgical reconstruction for facial trauma. Not only have they completed dental school and understand the physicality of the teeth and jaw, these specialists undergo six additional years of training. This includes obtaining a medical degree and a year of general surgery training, focusing on the anatomy of the face and jaw. This extensive education, training and practice performing oral and facial surgeries give oral surgeons the background required for complicated facial reconstruction.
Benjamin Yagoubian DDS, MD, underwent dual training in oral and maxillofacial surgery. That and his artistic skills in aesthetics give him the unique background needed to perform facial trauma reconstruction.
If you or a family member have suffered facial trauma, let Dr. Yagoubian and our team help you recover. Contact our practice to schedule an exam and consultation to learn more about the options to restore function and appearance after a facial impact injury.