Torrance Oral Surgery and
Dental Implant Center
Benjamin Yagoubian DDS, MD
You and your family members deserve the highest level of care for your smiles and oral health. Our team at Torrance Oral Surgery and Dental Implant Center are committed to offering advanced dental and medical care when you or someone in your family requires oral surgery. Benjamin Yagoubian DDS, MD, and the rest of our staff are compassionate, skilled professionals who are here when you need specialized oral or maxillofacial surgery in the South Bay area.
Dr. Benjamin Yagoubian is dually trained in oral and maxillofacial surgery, offering his skills and expertise to his patients who require specialized oral care. Dr. Yagoubian has invested his time and energy in learning the latest techniques and innovations in implant dentistry and jaw surgery, as well as investing in the most advanced equipment for our office. When you choose our practice for your oral or maxillofacial surgery needs, you can trust you will receive the best care available from Dr. Yagoubian and our team.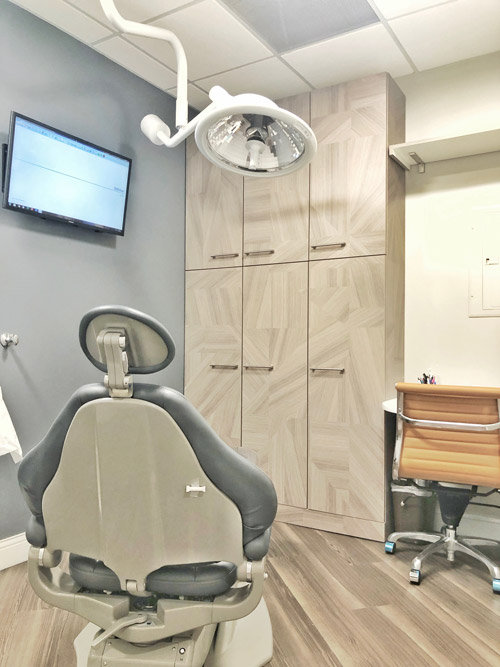 Advanced Options In Oral Surgery
When you need a complex oral procedure, you want an oral surgeon to perform your treatment. Oral surgeons like Dr. Yagoubian spend six-plus additional years of training after dental school to gain their surgical skills. While some dentists may offer tooth extractions or dental implants, they have not completed the extensive training required to become an oral surgeon. When oral surgery is needed, you want the skills of an oral surgeon to perform your procedure.
Dr. Yagoubian and our team focus on providing specialized services to patients. When a procedure involves repairing or exploring the oral cavity, jaw, neck or facial bones, the expertise of an oral and maxillofacial surgeon is needed. Some of the advanced oral surgical procedures we offer include:
Bone grafting
Facial dermal fillers and Botox treatments
Facial/jaw reconstructions
Jaw surgery
Oral pathology for mouth cancer
Removal of impacted canines or wisdom teeth
Surgical tooth extractions
Surgical treatment for TMJ and sleep apnea
Dr. Yagoubian's knowledge and skill as an oral surgeon are combined with the latest imaging technology during surgery. We use 3-D (cone-beam) CT scans for advanced imaging to plan and perform intricate surgeries on the mouth, jaw, sinuses and face. Our team also uses innovative medical options for improved healing and recovery for our patients, including platelet rich fibrin (PRF) injections and other advanced treatments.
Excellence in Implant Dentistry
Dental implants are a specialty surgery service which Dr. Yagoubian is pleased to provide his patients. In-depth understanding of the oral structure and facial aesthetics, paired with his surgical experience, are used to create incredible prosthetic teeth that look and function like natural teeth. We offer singular and multiple dental implants for replacing missing teeth. Dr. Yagoubian can also perform bone grafting or sinus lifts for those with bone loss that desire dental implants.
Even our patients who have been told in the past that they are not good candidates for dental implants have found options at our clinic. We offer All-on-4, or "teeth in a day," at our clinic, which uses four implants to secure dentures in place. This specialized method can be used with many patients that have severe bone loss and are not candidates for traditional dental implants, giving them a new smile in as little as one day.
If you live in Torrance, Palos Verdes, Redondo Beach, Hermosa Beach, San Pedro, Carson or anywhere in the South Bay area, we welcome you to visit us at Torrance Oral Surgery and Dental Implant Center. We accept many dental insurance plans and payment options at our clinic, making it convenient for you to receive the specialized oral treatments you need. Call or contact us online to schedule an appointment. We look forward to helping you protect your smile and oral health.