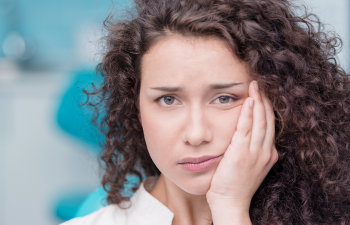 One of the most common treatments we offer at Torrance Oral Surgery and Dental Implant Center is wisdom tooth removal. And this time of year, high school and college students tend to plan their third molar extraction to fit around school breaks, summer vacations, jobs/internships, or even to get in before they age-out of their parent's insurance.
What Are Wisdom Teeth?
Wisdom teeth are the third and last set of molars to erupt in teens and young adults. Because of their location, partially and fully erupted wisdom teeth are more susceptible to frequent infections. Removal is typically the best solution to prevent the spread of disease or unwanted discomfort.
Most people have four wisdom teeth, but it's not uncommon to have fewer or even extra teeth in those locations. And while most teens will start to notice their wisdom teeth coming in during high school, these molars often continue developing well into your late 20s.
Experienced in Oral Surgery
The providers at Torrance Oral Surgery and Dental Implant Center have several years of experience in procedures like wisdom tooth removal. Because of our unique training and added resources, we are able to provide wisdom tooth extractions for mild to more complex situations.
During your wisdom tooth evaluation, we'll assess the location and position of your wisdom teeth to determine if extraction is needed.
Insurance and Financing
We accept most insurance plans and are happy to file claims on your behalf as related to your oral surgery. You'll know all of the expected fees upfront before scheduling the surgery.
In Pain? Flexible Scheduling Available
Torrance Oral Surgery and Dental Implant Center offers flexible scheduling options to better serve our patients. Reserve a wisdom tooth evaluation with us today!
Posted on behalf of Torrance Oral Surgery Center
23451 Madison St #120
Torrance, CA 90505
Phone: (310) 373-0667