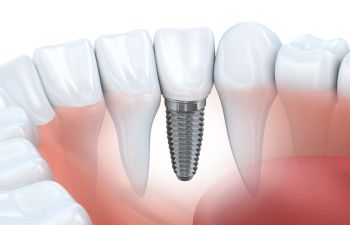 Getting a dental implant in the South Bay area is a big deal, to put it mildly.
An implant can revolutionize your appearance and self-confidence and improve your oral health. Additionally, although dental implants are generally quite safe and successful, things can go wrong if the procedure isn't done correctly.
With all that said, you probably don't want just anyone performing dental implant surgery on your mouth.
Here's why you should choose an experienced oral surgeon to place your implant instead of a general dentist.
More Education
Oral surgeons truly specialize in all of the structures around the mouth, not just teeth. They spend several additional years (up to six) studying oral surgery after completing dental school. This means that an oral surgeon can bring deeper insights to the dental implant process and provide you with the best possible restoration.
More Experience
Have you ever been told that you don't have enough bone to place a dental implant? It's true that weak, thin, or shallow bone tissue isn't well-suited to supporting implants. But that won't pose as much of a problem to an experienced oral surgeon as it would to a regular dentist.
Most dentists who place implants complete special courses to learn the procedure, but they don't have the background skills and experience necessary to treat difficult cases.
More Technology
An oral surgeon's practice is outfitted with everything you could possibly need for any oral surgery including implants. Having access to the best and latest dental implant technology improves your chances of having a successful and comfortable procedure.
Are you interested in getting dental implants? Come see Dr. Yagoubian, the oral surgeon trusted by families in Torrance and Palos Verdes.
Posted on behalf of Torrance Oral Surgery Center
23451 Madison St #120
Torrance, CA 90505
Phone: (310) 373-0667