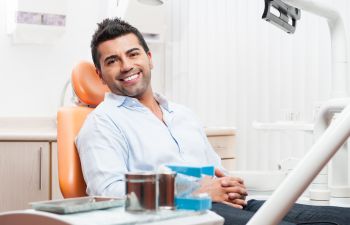 Are you planning on oral surgery anytime soon? Such as wisdom tooth removal, dental implant placement, or a biopsy? Although your mouth can heal quite quickly (thanks to highly vascular tissues) healing times can be delayed if you're not eating the right type of foods. Too hard of textures could actually dislodge tissue and lead to infection or dry socket.
Best Foods to Eat After Oral Surgery
Leading up to your oral surgery procedure, plan to stock up on soft foods that are safe to eat. Generally speaking, you want soft textures that don't require any chewing whatsoever. But steer clear of hot soups or coffee, as those could cause other problems.
The safest foods to eat after an oral surgery will be things like:
Pudding
Cottage cheese
Applesauce
Yogurt
Jell-O
Soft ice cream
After a couple of days, you can move to slightly-firmer foods, such as oatmeal, baked potatoes, or very soft, steamed vegetables.
Within about a week or two — depending on what type of surgery you had and how well you're healing — you should be back to your typical diet.
Other Things to Avoid
Aside from harder textures of foods, you'll need to avoid caffeine, drinking through a straw, and alcohol. All of these factors can either delay healing or interfere with the medication that you're taking. Try to stay hydrated by sipping on water throughout the day. And if you have to take pain medication, be sure to have some food in your stomach first. Otherwise, you might get a little nauseous.
Have questions? Call Torrance Oral Surgery and Dental Implant Center to speak to one of our team members.
Posted on behalf of Torrance Oral Surgery Center
23451 Madison St #120
Torrance, CA 90505
Phone: (310) 373-0667