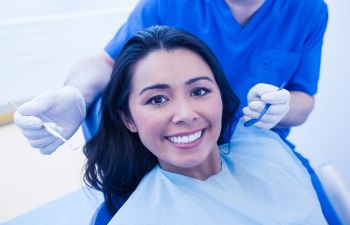 PRF is short for platelet rich fibrin, which is a rather new development that is growing in popularity throughout the dental industry. PRF is used to help patients recover from oral surgery more efficiently.
What is PRF and How Does It Work?
PRF is a blood concentrate that releases growth factors that speeds up bone and tissue regeneration and reduces post-operative pain.
Where Does PRF Come From?
Platelet rich fibrin works so well because it's made by your own body.
Right before your oral surgery procedure, someone will draw a small vial of your blood and place it in a centrifuge that separates the different components, including the PRF particles. PRF is rich in fibrin, platelets and growth factors. No additives or preservatives of any kind are added back in, so since PRF is made from your own cells. You can rest assured knowing that there's no risk of disease transmission or your body rejecting it.
How Is PRF Used In and In Which Dental Procedures
During and immediately after your oral surgery procedure, the PRF layer of your blood is placed strategically in oral areas and used to promote better healing.
PRF is commonly used when extracting teeth, as well as surgically placing dental implants, and soft tissue grafts. PRF is also incorporated during bone and/or sinus grafting to help protect and stabilize the materials that are used.
Oral Surgeon in Torrance
When you visit Torrance Oral Surgery and Dental Implant Center, you can rest assured knowing that we're using the latest and greatest in oral developments to give you the best possible treatment and results. Visit our state-of-the-art oral surgery center in Torrance today to discover more.
Posted on behalf of Torrance Oral Surgery Center
23451 Madison St #120
Torrance, CA 90505
Phone: (310) 373-0667