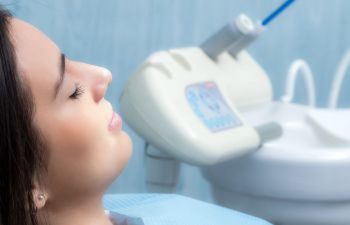 Is your teen between classes, summer camps, possibly working a part-time job, or getting ready to head off to college this fall? If so, a summer wisdom tooth removal may be the best fit for your family!
Plenty of Time to Rest
Summer oral surgery and wisdom tooth removal means your teen can avoid missing classes and take plenty of extra time for R&R. So, stock up on popsicles, ice cream, and all of their favorite (soft) summer sweets for them to indulge on while they rest, heal, and catch up on Netflix.
Time to Fit in Consultations
Part of getting wisdom teeth extractions is first planning a consultation or exam with an oral surgeon. Right now, there's still plenty of time to reserve an appointment, ask questions, and still plan the wisdom tooth removal while there are summer days left on your calendar.
Treatment Costs
During your appointment, we'll be able to provide a detailed breakdown of your expected insurance coverage, applicable fees, and what to expect from a wisdom tooth removal with sedation. There are no surprises here! If you're already close to your deductible, summertime a great time to use your benefits before they expire at the end of the year.
Appointments Will Go Quickly
It's common for parents to want to get their teens and college students in for a wisdom tooth removal during the summer.  Torrance Oral Surgery and Dental Implant Center currently has several appointment openings available, but they will go very quickly as the summer progresses. If you know you'll need to book your student's oral surgery during the summer, it's best to contact us right away.
Call now to reserve an appointment.
Posted on behalf of Torrance Oral Surgery Center
23451 Madison St #120
Torrance, CA 90505
Phone: (310) 373-0667