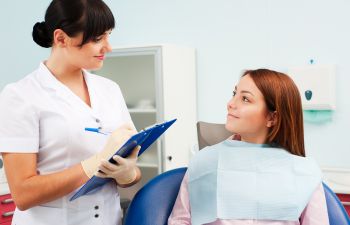 It's that time of year again. Students across the country are gearing up for a week of sun and fun. But before you head out on your vacation, there's one more thing to take care of: checking your teen or college student's wisdom teeth.
Why are Wisdom Teeth Extracted?
The wisdom teeth are the last teeth to come in, and they often don't fit properly because of crowding or other tooth misalignment issues. If they do erupt, they're likely to develop cavities and gum disease. This can trigger pain and other complications that require an extraction.
The specialists at Torrance Oral Surgery and Dental Implant Center have years of experience performing comfortable wisdom teeth extractions for teens, young adults, and even busy parents.
Symptoms of Impacted Wisdom Teeth
If you're experiencing any of the following symptoms, it is likely that you need your wisdom teeth evaluated:
Pain in the back of your mouth or jaw
Swelling and inflammation in the gums
Difficulty opening your mouth wide
Discomfort that seems to come and go
Wisdom Tooth Exams and Screenings Over Spring Break
If you're wondering if your wisdom teeth should be removed, an examination and screening are the way to go.
Wisdom tooth exams and screenings are frequently performed over spring break, so now is a good time to get them inspected. The visit consists of a complete oral examination, x-rays, and a consultation with our oral surgeon.
Schedule Today
We know how daunting the prospect of having your wisdom teeth removed can be, especially during spring break when the fun is about to begin. Our skilled professionals will make the process as smooth and comfortable for you as possible.
Contact our Torrance dentists today for more information or to schedule an appointment.
Posted on behalf of Torrance Oral Surgery Center
23451 Madison St #120
Torrance, CA 90505
Phone: (310) 373-0667