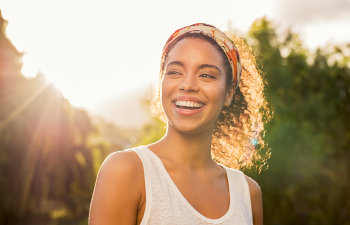 Are you tired of struggling with the gap created by your missing tooth? Torrance Oral Surgery and Dental Implant Center offers a practical solution to restore your smile – single-tooth implants. Our expert team specializes in personalizing your dental implant treatment plan to restore your confident smile and the functionality your entire mouth.
The Single-Tooth Implant Advantage
Single-tooth implants are considered today's gold standard for replacing single missing teeth. Unlike traditional bridges that require altering your adjacent teeth, implants stand independently, mimicking a natural tooth. Crafted from biocompatible materials, today's implants fuse seamlessly with your jawbone, ensuring long-term stability. This advantage also prolongs the lifespan of your adjacent teeth because there's no need to replace a fixed bridge every several years.
The Treatment Process
Working with our team of experienced implant experts makes your journey smooth and comfortable. The treatment begins with a comprehensive evaluation of your oral health, where we discuss your medical history and take advanced digital scans. The implant procedure involves a minimally invasive surgical process where the implant is placed into your jawbone. Following a brief healing period, during which the implant integrates with your bone, a lifelike crown is placed atop your implant, completing your smile.
Benefits Beyond Aesthetics
Beyond enhancing your appearance, single-tooth implants offer a range of benefits. They prevent neighboring teeth from shifting out of alignment, maintain proper occlusion (bite relationships,) reduce strain on your TMJ, and preserve the integrity of your bone. With proper care, your new implants are designed to last a lifetime, making them a valuable investment in your smile's health.
Schedule Your Visit Today
The team at Torrance Oral Surgery and Dental Implant Center is dedicated to restoring your smile with the utmost precision and care. Contact us today to schedule your consultation!
Posted on behalf of Torrance Oral Surgery Center
23451 Madison St #120
Torrance, CA 90505
Phone: (310) 373-0667