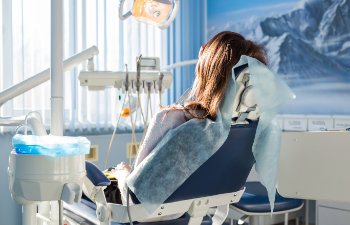 Welcome to the Torrance Oral Surgery and Dental Implant Center, where your dental health and comfort are our top priorities. We understand that dental anxiety is a common concern, so we offer sedation dentistry, a safe and effective way to ensure you receive the oral care you need without any unnecessary stress. In this brief guide, we'll walk you through the benefits of sedation dentistry and the types of sedation we offer to make your dental experience as pleasant as possible.
Benefits of Sedation Dentistry
Sedation dentistry, often referred to as "sleep dentistry," offers numerous advantages:
Anxiety Relief: For those with dental phobias, sedation provides a sense of calm, making it easier to do during necessary dental procedures.
Pain Management: Sedation can help manage discomfort during treatments, ensuring a more comfortable experience.
Time Efficiency: With sedation, complex or multiple procedures can often be completed in one visit, reducing the number of appointments needed.
Minimized Gag Reflex: Sedation can help control your gag reflex, which can be challenging during some dental procedures.
Improved Oral Health: By eliminating anxiety-related barriers, patients are more likely to seek timely dental care, ultimately preserving their oral health.
Types of Sedation Offered
At Torrance Oral Surgery and Dental Implant Center, we offer several sedation options to cater to your specific needs:
Nitrous Oxide: Also known as "laughing gas," nitrous oxide is a mild sedative inhaled through a mask. It induces a sense of relaxation and reduces anxiety while allowing you to remain conscious and responsive during the procedure.
Oral Sedation: Oral sedation involves taking a prescribed medication before your appointment. This type of sedation leaves you in a state of calm and relaxation, although you may not remember much of the procedure.
IV Sedation: Intravenous sedation is administered directly into your bloodstream by a licensed anesthesiologist, ensuring precise control of your sedation level. This method is often preferred for more complex procedures and can be adjusted as needed.
Reserve Your Consultation Today
Are you ready to experience dentistry in a stress-free environment? Contact Torrance Oral Surgery and Dental Implant Center today to schedule your consultation.
Posted on behalf of Torrance Oral Surgery Center
23451 Madison St #120
Torrance, CA 90505
Phone: (310) 373-0667