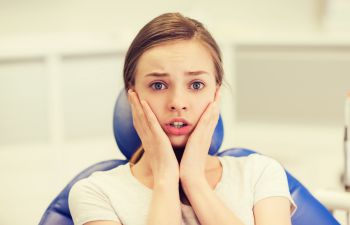 If you headed off to college this fall, then you'll be happy that Thanksgiving and winter break are just around the corner. You get to come home to catch up with friends and family you haven't seen in a few months. Since you've been away, it's most likely you haven't seen the dentist for checkups either. Why not use this time on your winter break to visit Torrance Oral Surgery and Dental implants Center for a wisdom teeth evaluation? That way you can be sure your wisdom teeth won't cause any problems next semester or ruin your spring break plans!
Be Proactive
There's nothing worse than being away from home and experiencing pain or discomfort, not knowing what to do about it. Being home in an environment you're familiar and comfortable in is the best time to have your wisdom teeth checked. A lot of young people wait until there is an issue before having them looked at, but it's better to be proactive in this situation.
Checking in on wisdom teeth early on means you can prepare accordingly for any possible treatment if needed. Planning for a consultation also gives you the opportunity to ask any questions you may have about the wisdom tooth removal process. It also gives our dentists the opportunity to provide advice and information like what signs and symptoms to look for when you're away at college.
Let's Have A Conversation
Conversations about wisdom teeth removal can be a little unsettling, but don't let fear of the unknown stop you from the exam you know you need. Schedule your consultation at Torrance Oral Surgery and Dental Implants Center and you'll leave informed, equipped, and at ease to enjoy the rest of your school year.
Posted on behalf of Torrance Oral Surgery Center
23451 Madison St #120
Torrance, CA 90505
Phone: (310) 373-0667