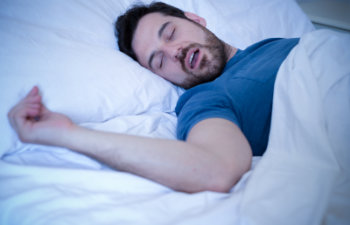 Obstructive sleep apnea is a common sleeping disorder that affects millions of people worldwide. If you're among those struggling with this condition, you know how it can impact your daily life. Fortunately, advancements in dental technology have brought forth an effective and comfortable solution: mouthguards for sleep apnea. At Torrance Oral Surgery and Dental Implant Center in Torrance, CA, our specialist can help you improve your sleep quality and overall well-being through early screening and non-invasive therapies.
Understanding Sleep Apnea
Sleep apnea is characterized by recurring pauses in breathing, during sleep. These pauses, known as apneas, can last from a few seconds to a minute and occur multiple times throughout the night. This disruption in breathing can lead to numerous health issues, including daytime fatigue, headaches, mood swings, and even cardiovascular disease.
The Role of Mouthguards in Sleep Apnea Treatment
Mouthguards for sleep apnea, also known as oral sleep appliances or mandibular advancement devices, are custom-fitted to wear while you sleep. They work by repositioning your jaw and moving your tongue forward, helping to keep the back of your throat and upper airway open or unobstructed.
Oral sleep appliances are an excellent alternative to continuous positive airway pressure (CPAP) machines, which some individuals find uncomfortable or cumbersome to use.
Experience the Difference at Torrance Oral Surgery and Dental Implant Center
If you suspect that you may have sleep apnea or suffer from sleeping disorder symptoms, you may want an alternative to CPAP therapy. We encourage you to schedule a consultation at Torrance Oral Surgery and Dental Implant Center. During your visit, our specialist will conduct a comprehensive examination, discuss your symptoms, and determine if an oral sleep appliance is the best treatment option for you. Schedule your visit today!
Posted on behalf of Torrance Oral Surgery Center
23451 Madison St #120
Torrance, CA 90505
Phone: (310) 373-0667