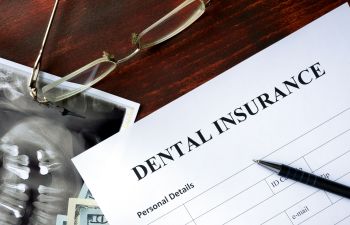 Every New Year's Day is a significant date when it comes to your dental insurance coverage. It's the day when your benefit amounts reset from the previous one.
In other words, if you don't use your benefits in 2020, you lose them effective New Year's Day 2021. And on 1/1 your allowable (and deductible) resets.
What does all of that mean?
Use the Coverage That's Left for 2020
Maybe you're entitled to two dental cleanings per year, but you only used one of them this year because of all the shutdowns. Unfortunately, you can't roll the other one over to 2021 and enjoy three cleanings next year. The one from this year expires the moment 1/1 gets here. Take advantage of your included coverage while you still have time.
Make the Most of Your Deductible
Have you met your deductible for the year? If so, it's financially better to go ahead and pay toward any remaining dental treatments that are left on your care plan. That way you won't have to pay the deductible all over again before the remaining therapy is concluded.
Space Out Appointments to Work to Your Advantage
Even though the deductible will reset on January 1st, your annual allowables will too. What that means is if you're covered up to a set number of dollars in dental procedures each year and use all of them, you're entitled to the same amount again come New Year's Day. Depending on what procedures you still need, you can work the coverage schedule to your advantage.
Have questions about your insurance coverage? Call Torrance Oral Surgery and Dental Implant Center today and we'll be happy to assist you.
Posted on behalf of Torrance Oral Surgery Center
23451 Madison St #120
Torrance, CA 90505
Phone: (310) 373-0667