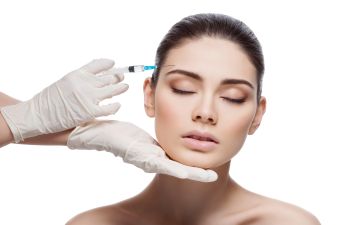 Most people in Torrance come to see us because they need some sort of medical procedure, like a wisdom tooth extraction. But did you know that you could have a cosmetic treatment completed in one quick trip to the oral surgeon's office?
Here at the Torrance Oral Surgery Center, Dr. Yagoubian provides a fast and convenient procedure that could take years off of your smile: cosmetic injectables.
Facial Fillers in Torrance
Dr. Yagoubian offers both Juvederm and Botox.
In addition to smoothing fine lines and wrinkles for a more youthful appearance, Botox also has other benefits including:
Migraine relief
Soothing TMJ pain
Bruxism/grinding habits
Juvederm boosts collagen in your face to give it a fuller appearance.
Did you know that the effects of a Juvederm procedure are immediately noticeable?
You could stop by our office on your lunch break, have a quick facial filler appointment, and go back to work looking like a million bucks. It really is that easy!
Why You Should See an Oral Surgeon for Cosmetic Fillers
There are many spas and estheticians who advertise that they provide services like Botox and Juvederm. But these individuals usually aren't licensed medical professionals so you're taking the risk of seeing them for injectable treatments.
On the other hand, who knows facial anatomy better than an oral surgeon?
Dr. Yagoubian is a skilled and experienced oral surgeon who knows exactly where it is and isn't safe to place an injectable filler. He also knows how to use fillers to get you the results you're looking for.
The next time you feel like your smile could use a little rejuvenation, why not visit an oral surgeon?
Call our team today to schedule a consultation!
Posted on behalf of Torrance Oral Surgery Center
23451 Madison St #120
Torrance, CA 90505
Phone: (310) 373-0667