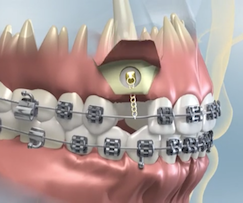 Most individuals are familiar with impacted wisdom teeth and the need to remove them, as they erupt when the jaw has stopped growing, and many do not have room to accommodate them. Yet, the second most common teeth to be impacted are the maxillary canines, also referred to as cuspid or upper eyeteeth (Healthline). Contrary to wisdom teeth, which are not needed, canine teeth are important to an individual's smile, function and aesthetics. For this reason, when they are impacted or partially erupted, these teeth deserve specialized oral care as early as possible.
Whether teeth are completely impacted or partially impacted, keeping them clean is difficult. As a result, individuals are at a higher risk of oral health complications. Some of these are listed below.
Cavities
Decay
Infection
Crowding of adjacent teeth
Cysts
Absorption of bone or nearby teeth
Periodontal gum disease
What's more, those with impacted canine teeth may or may not experience symptoms. For those that do, however, symptoms tend to come and go. Some of these include red, swollen gum tissues and bleeding, bad breath, a bad taste in the mouth and/or pain and difficulty when opening and closing the mouth.
Causes Of Impacted Canine Teeth
Impacted canine teeth are often the result of extra teeth (supernumery) that, when erupted, appear to be an individual's natural canine teeth. In reality, these teeth are blocking the eruption of the canine teeth, and will almost certainly cause crowding among surrounding teeth.
In turn, a deficient arch length is another cause of impacted canine teeth. This occurs when the upper or lower jaw is too short in relation to the width of teeth, and space is inadequate.
As mentioned, addressing impacted canine teeth quickly is important. Benjamin Yagoubian DDS, MD and the team at Torrance Oral Surgery and Dental Implant Center understand that waiting to address an impacted canine tooth makes it more difficult to treat. However, when assessed early, we can effectively guide the tooth into the arch of a patient's mouth using a specialized oral surgical procedure.
With extensive education and dual training, Dr. Yagoubian is a top oral and maxillofacial surgeon and trusted specialist in the South Bay area. If you suspect that you have an impacted canine tooth, call Torrance Oral Surgery and Dental Impact Center today.
Posted on behalf of Torrance Oral Surgery Center
23451 Madison St #120
Torrance, CA 90505
Phone: (310) 373-0667