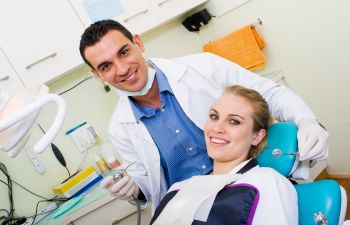 Your oral surgery in Torrance will go smoothly and safely if you come well-prepared. In addition to Dr. Yagoubian's instructions, these tips will help you be ready for your upcoming procedure.
Ask Questions Freely
Your oral surgery will most likely be a routine outpatient procedure. But it's not routine for you! You probably have a million questions and concerns. You should feel free to express those in order to fully understand the treatment you're about to have!
Organize Post-Procedure Transportation
Even though you'll go home the day of the procedure, don't plan on driving yourself. Your body will still be affected by the anesthetic drugs and you won't be able to react safely on the road.
Arrange for a friend or family member to take you home after your surgery. These days, it's not uncommon for people to arrange transportation via a ride-share vehicle.
Shop for Recovery Foods
You'll probably have to eat only soft foods for a day or more after your procedure. Prepare in advance by stocking up on items that won't irritate the surgical site. You can eat things like yogurt, mashed potatoes, soup, noodles, eggs, and applesauce.
Remember that you'll have to fast for several hours before your procedure if you'll be under anesthesia.
Plan a Comfortable Outfit
On the day of your surgery, wear loose comfortable clothing that you don't mind getting dirty. Don't wear any jewelry.
Arrange for Time to Rest
Take off plenty of time from work or school to let your body get the rest it needs. Planning ahead in advance will help you recover as quickly as possible.
Call our team for more tips!
Posted on behalf of Torrance Oral Surgery Center
23451 Madison St #120
Torrance, CA 90505
Phone: (310) 373-0667