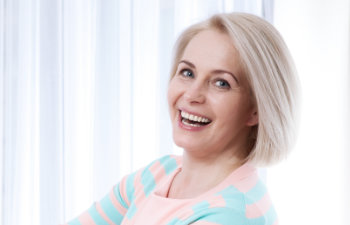 If you have one or more missing teeth, you may be considering dental implants. One question that many patients ask is: "How many dental implants do I need?" The answer depends on a few factors, including the location and number of missing teeth and your personal preferences. At Torrance Oral Surgery and Dental Implant Center, we offer a variety of dental implant options to meet the unique needs of each patient.
Paired Implants for Dental Bridges
If you are missing three or four adjacent teeth, paired dental implants can support a fixed multi-tooth dental bridge. The bridge is custom-made to fit your mouth and is anchored in place by just two implants, providing a stable and natural-looking replacement option.
4-6 Implants for Full Arch Reconstruction
When you have an entire arch of missing teeth, 4-6 dental implants can be strategically placed to support a full arch restoration. This option is often more cost-effective than placing an implant for every missing tooth and provides a stable and comfortable prosthesis that is permanently secured in place.
Single Tooth Implants
For one missing tooth, a single dental implant is used and topped off with a crown. This option provides a permanent replacement option that looks and functions like a natural tooth.
Request a Consultation
At Torrance Oral Surgery and Dental Implant Center, we offer comprehensive care and are happy to help you determine the best dental implant option for your needs. We'll work with you to create a personalized treatment plan that helps you achieve your goals for your smile. Call us today to request your next appointment. Flexible financing options are available!
Posted on behalf of Torrance Oral Surgery Center
23451 Madison St #120
Torrance, CA 90505
Phone: (310) 373-0667