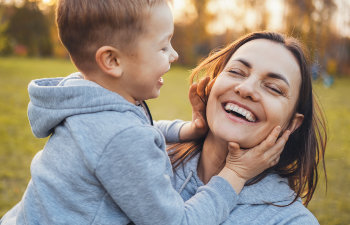 There's more to a healthy smile than having healthy teeth. Frenectomies are a precise and minimally invasive surgical procedure that plays a crucial role in certain oral challenges caused by a tongue tie or lip tie. The skilled and experienced oral surgeons at Torrance Oral Surgery Center provide both tongue and lip tie correction or "release" with a procedure called a frenectomy.
What is a Frenectomy?
A frenectomy involves trimming or loosening the "frenum," which is a small fold of tissue that connects the tongue to the floor of the mouth or the lip to the gums behind it. An overly tight or short frenum can lead to issues like speech impediments, breastfeeding difficulties, and orthodontic problems.
Frenectomy Procedure: Safe, Swift, and Stress-free
At Torrance Oral Surgery Center, we prioritize patient comfort and safety. Our state-of-the-art facility is equipped with advanced technology to perform frenectomies with precision and efficiency. The procedure is typically brief, with minimal discomfort. Our compassionate team ensures a relaxing atmosphere, providing patients with the reassurance they need for a stress-free experience.
Post-Procedure Care and Recovery
Following the frenectomy, our oral surgeons provide comprehensive post-procedure instructions. Eating soft foods and taking an over-the-counter anti-inflammatory such as Motrin, or even eating cool foods like a popsicle, can help with discomfort.
The Torrance Oral Surgery Center Difference
Choosing Torrance Oral Surgery Center for your frenectomy means opting for exceptional care and personalized attention. Our skilled oral surgeons have a track record of successful procedures, and we take pride in helping our patients achieve improved oral function and a better quality of life.
Contact Torrance Oral Surgery Center today to schedule a consultation and take the first step towards a healthier, happier smile!
Posted on behalf of Torrance Oral Surgery Center
23451 Madison St #120
Torrance, CA 90505
Phone: (310) 373-0667