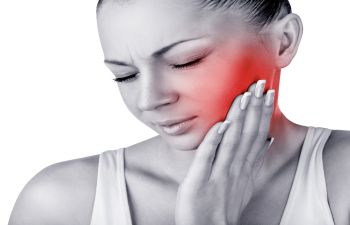 Due to current COVID-19 regulations, dentists and dental specialists in Torrance and throughout California are currently limiting services to emergency treatments and essential care.
Here are some examples of when you might need to call our Torrance oral surgeon:
A broken jaw
Facial swelling
Severe tooth pain or infection
Knocked out teeth
Oral bleeding
Post-surgical complications
How We Can Help
When you call our office, you might need to follow the prompts to leave a message. Due to social distancing, many of our staff are currently working from home. Someone will call you back as soon as possible.
After we have a chance to discuss your dental emergency, we'll instruct you what to do next. Because of the unique circumstances, appointments at our office are limited at this time. In most cases, we'll need to arrange to see you at our office for interim treatment or possibly prescribe a medication. The primary goal is to get you out of pain and manage any active infections until a more long-term solution is available.
Should You Go to the Hospital for a Dental Emergency?
Unless it's a life-threatening medical emergency, we will likely recommend avoiding any trips to the hospital emergency room at this time (due to the potential risk of coronavirus exposure and the limited resources of medical staff.) Issues such as toothaches or abscessed teeth are best addressed by your dental professional.
If you're in pain, we encourage you to contact Torrance Oral Surgery and Dental Implant Center at any time. Our after-hours emergency line is continually monitored, and someone will be in touch with you as soon as possible.
Posted on behalf of Torrance Oral Surgery Center
23451 Madison St #120
Torrance, CA 90505
Phone: (310) 373-0667