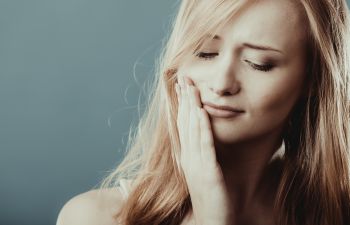 If you're planning an upcoming wisdom tooth removal for yourself or your teen, one of the most common things to prepare for is the recovery. To ensure you're back on your feet as quickly as possible, there are special steps you'll want to take as your mouth begins to heal. Without them, you increase the chances of developing a dry socket.
What is a Dry Socket?
A dry socket is a painful complication that can sometimes develop after a tooth is extracted. It most frequently occurs in wisdom tooth removal, especially when the extraction site isn't cared for properly. When a dry socket develops, it significantly slows the healing process and results in severe discomfort.
Dry sockets occur when the blood clot inside of the extraction site becomes dislodged or doesn't form correctly.
Preventing a Dry Socket After Wisdom Tooth Removal
Do not smoke, vape, or use nicotine products for at least two weeks
Avoid alcohol, caffeine, and carbonated beverages
Do not drink through a straw (as it can create suction and dislodge the clot)
Rinse gently with warm salt water
Do not swish vigorously or brush near the extraction site
Only eat soft foods for the first few days
Take all medication as prescribed
Avoid vigorous exercise or physical activity for the first several days
Keep your head elevated for the first 48 hours
Carefully follow your home-care instructions, as the way you tend to your extraction site will have the biggest influence on dry socket prevention.
PRF Treatment
Torrance Oral Surgery and Dental Implant Center offers platelet-rich fibrin (PRF) therapy to jump-start your body's natural healing process and shorten recovery time. Contact our office to learn more!
Posted on behalf of Torrance Oral Surgery Center
23451 Madison St #120
Torrance, CA 90505
Phone: (310) 373-0667