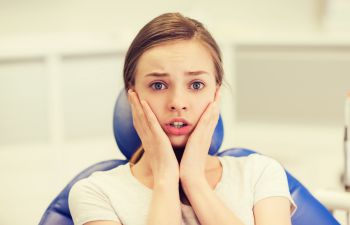 The teen years (and early 20s) are the most common time for wisdom teeth to make their appearance. However, they've actually been developing since childhood.
If you're wondering whether it's time for your teen or college student to have their wisdom teeth taken out, watch for these four sign:
They're in Pain

Wisdom tooth pain tends to come and go as the teeth work their way through the eruption process. At some point, the pain may become consistent and not resolve on its own. If your student is requiring a daily dose of over-the-counter pain reliever, then it's time to get their wisdom teeth removed.

You're Seeing Orthodontic Relapse

Is your teen a former orthodontic patient? You might start to notice some mild crowding or "relapse" in their front teeth once the wisdom teeth start pushing their way in. A retainer may not necessarily help, either.

Eating is Difficult or Uncomfortable

Biting and chewing may be painful, especially if wisdom teeth are decayed and infected. Since infections and decay can spread into the adjacent teeth as well, symptoms may present themselves most during mealtime.

There's Evidence of Facial Swelling

Facial swelling is common for impacted or partially erupted wisdom teeth. Inflammation, cysts, and infection can contribute to swelling on one or both sides of the face, near the jaw.
Schedule a Wisdom Tooth Consultation
Torrance Oral Surgery and Dental Implant Center offers personalized wisdom tooth consultations for prospective patients. If you're concerned about your teen's wisdom teeth or you've been told they need a third molar removal, contact us today. We'll be happy to answer any and all of your questions!
Posted on behalf of Torrance Oral Surgery Center
23451 Madison St #120
Torrance, CA 90505
Phone: (310) 373-0667