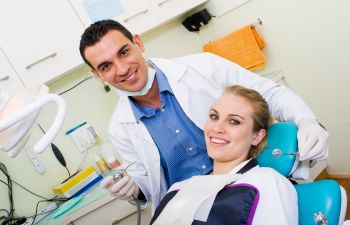 So many teens and adults have had their wisdom teeth removed, that the procedure is almost a rite-of-passage.
But wisdom tooth removal isn't an automatic life step. Just because many people close to your age have had their third molars removed doesn't guarantee that you will have to as well.
Good Reasons for Removing Wisdom Teeth
Wisdom teeth are "extra" or unnecessary teeth in that you aren't likely to use them. Many people ignore their wisdom teeth until they start showing signs of infection. But you don't have to wait. Your dentist may advise removing your molars before they start causing problems at an inconvenient time.
Common wisdom tooth problems you may want to avoid include:
Partially erupted or partially covered by the gum tissue
Decay or disease around wisdom teeth
Wisdom tooth impaction
Pressure from the wisdom teeth causing alignment issues in other teeth
Why Your Wisdom Teeth Might Not Have to Come Out
If your wisdom teeth aren't at risk for any of the problems listed above, then it's quite likely they won't have to come out, at all.
You may be lucky enough to have only three, two, one, or no wisdom teeth in your mouth. If the teeth aren't there, then they won't need to be removed.
What Should You Do About Your Wisdom Teeth?
Let's suppose you have at least a few wisdom teeth. What should you do about them? The best way to find out is by visiting an oral surgeon in Torrance or South Bay. A dentist or oral surgeon will take a close look at the current positioning of your wisdom teeth and let you know if they are at risk of developing problems. Call our team to get started.
Posted on behalf of Torrance Oral Surgery Center
23451 Madison St #120
Torrance, CA 90505
Phone: (310) 373-0667