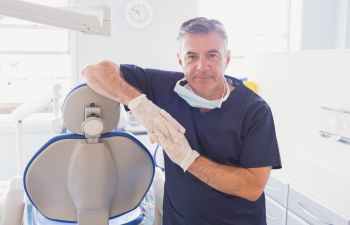 If you're in pain during a pandemic, knowing what to do for a toothache or broken tooth can help you get relief as fast as possible. At Torrance Oral Surgery and Dental Implant Center, we've seen our fair share of dental emergencies. That's why we've compiled some of the most common causes of tooth pain and what you should do:
A Toothache

Toothaches can be dull and achy, or sharp and painful. They can be caused by food stuck between teeth, cavities, or even an abscess. Clean around your tooth and examine it for any foreign debris. If you notice an abscess or area that looks broken, let us know.

Broken Tooth or Knocked Out Tooth

Any time a tooth is avulsed (knocked out completely) or chipped off, you want to try to locate the fragment as quickly as possible and keep it moist. Usually, that means storing it so that it's submerged in saline, contact solution, milk, or even saliva. If you see a dentist within the hour, it's possible to reattach the tooth.

Crown or Filling Falling Off, Broken Denture

Do not attempt to repair your denture, crown, or tooth on your own. Doing so could actually make the situation worse. If you have a removable appliance like a partial or denture, drop it off at your dentist's office to have it repaired. As far as crowns or bridges, store them in a zip top bag until you can get in for an appointment.
Call the Dentist
For most dental emergencies, you need to see a dentist within the hour. During a pandemic, most dental offices are closed for traditional services but still open for essential and urgent care treatments. If you need assistance, please contact Torrance Oral Surgery and Dental Implant Center immediately.
Posted on behalf of Torrance Oral Surgery Center
23451 Madison St #120
Torrance, CA 90505
Phone: (310) 373-0667