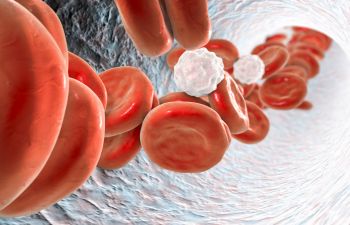 Platelet rich fibrin (PRF) is a natural element found in your blood. Using PRF in dental surgeries at our Torrance dental practice provides improved success rates and increased comfort for our patients.
What Are The Advantages of Platelet Rich Fibrin (PRF)
Since PRF is all-natural and comes from your own body, it's easily accepted by your immune system and tissues. The stem cells, white blood cells, and platelet-rich fibrin trigger your body to jump-start the healing and clot formation process, make recovery easier, and speeds tissue repair by up by several days. PRF also improves the success rate of your oral surgical procedure, such as wisdom tooth removal or dental implant placement.
What Is The PRF Process Like?
Right before your surgery, we draw a vial of blood from your arm and place it in a centrifuge machine. There, the different elements such as fibrin, plasma, and platelets get separated into multiple layers. Once this step is complete, we'll remove the PRF and place it into a small syringe. Immediately after your surgery, we'll inject the PRF directly into the surgical site.
When Is PRF Used?
PRF is most often used with the following oral surgeries:
Wisdom tooth removal

Surgical tooth extractions

Dental implant placement

Soft or hard tissue surgery

 
Platelet Rich Fibrin (PRF) in Torrance, California
Using PRF during oral surgery procedures allows us to provide the highest level of care for our patients. Torrance Oral Surgery and Dental Implant Center uses PRF as a way to improve the success rate of everyday oral surgeries and significantly reduce recovery times for our patients.
To learn more about PRF dental treatment in Torrance, call our office today.
Posted on behalf of Torrance Oral Surgery Center
23451 Madison St #120
Torrance, CA 90505
Phone: (310) 373-0667